Physical activities and exercise are very important to everyone. It does not matter how old you are, whether male or female. Children, adolescents and adults regardless of age need to perform physical activities to keep our bodies in healthy shape!
However, finding a safe and comfortable workout environment is not always an easy endeavour. It's not uncommon for women to have uncomfortable interactions with male members, whether in the form of unwanted stares, unwanted advances, or simply unwanted advice on how to correct their form. And, let's face it – sometimes you just want to work out with other women. Therefore, we would like to introduce you to the Top 5 Women only Gyms that will exceed your expectations!
1. Curves International
To build a Strong and Positive Community, that provides the very best Member Experience, enabling the Women in Malaysia to live life to their Fullest Potential.

– Alison Chin, CEO, Curve Malaysia
Beginning as a burning passion and now one of the world's most effective time-saving workout centres available today, Curves International is one of the largest chains of women's fitness centres that are still growing all over the world!
Their 30 minutes workout program founded by Gray and Diane Heavin has been passed down to their gymgoers. With Gray and Diane Heavin's great commitment to women's health and fitness, this workout system is perfect for those with a busy schedule.
Our own writer has gone to try the workout program at Curves, and boy oh boy, does it pack a punch! Gym goers are guided through a circuit, with machines adjusted to suit their individual fitness levels. A coach is present at all times to guide first-timers through the process, and at the end of these thirty minutes, you'll feel as though you've worked all your muscles!
Right now Curves International has 367 franchise locations open in the United States and a few in Malaysia too. They have made exercise available to more than 4 million women worldwide.
A Workout In Just 30 Minutes
Curves offer the 30 minutes circuit workout for women that includes: –
Strength training that strengthens every major muscle group
Cardiovascular training
Stretching
Combining these three components of workouts, will improve your fitness, and flexibility, and aid weight loss. With the guidance and encouragement from the professional coaches and the consistency of working out for 30 minutes a day, you're on your way to hitting your goals!
So far, the Curves International Fitness Malaysia centres are available in these states:
Kuala Lumpur
Perak
Sarawak
Selangor
Click here to know more about Curves Malaysia Locations.
Click here to contact Curves Fitness Malaysia.
2. Lola Fitness Center ( jazzercise )
Lola Fitness Center stands as the one and only Women-only fitness studio available in the neighbourhood of Petaling Jaya. As they are highly passionate about creating a women-only fitness studio, you can rest assured that their instructors and all the other members are female only.
In the Lola Fitness Center, they follow the Jazzercise program to help you stand out with their 1-hour high-beat pop music! They assure you that their high-intensity classes can burn between 300 to 800 calories per hour and also can be a source of strength training too!
"Did you know that music is one of the essential elements when performing workouts! It plays an important role to keep you and the members around you in an environment of high energy and makes for an exciting workout."

— Locat
---
Lola Fitness Center with its Jazzercise program will ensure you have the best experience on the high-energy workout you're looking for.
Founded by Judi Sheppard Missett in the year 1969, the Jazzercise fitness centre has adapted and grown from the '80s until today. Even so, they still maintain their high standards and are one of the world's leading dance fitness companies with over 8000 franchisees teaching over 32 thousand classes each week from all around the world. Even after the extraordinary growth of her company, Judi Sheppard Missett, the CEO and Founder of Jazzercise, still teaches classes every week.
Jazzercise for Low-Impact Exercise
Besides the energy dance workout ( Jazzercise ) provided by Lola Fitness Studio, there are various other classes available. By taking the full classes, you can expect a warm-up and cooldown session to ensure minimal injuries.
Click here to contact Lola Fitness Center!
Location: AZ Rekatelier, 68, Jalan Teknologi 3/9, Kota Damansara, 47810 Petaling Jaya, Selangor
3. KOA Fitness Center
KOA [Koh-uh] means warrior or brave in Hawaiian. KOA Fitness Center believes that every woman is a warrior in her own way – from the nurturing mother to the relentless career-driven woman.
KOA Fitness Center has taken the title of Malaysia's top Women-only gym where all of the programs and facilities are designed especially for women.
By providing their personal training programmes and group classes specialized in women's health, they have dramatically increased the satisfaction of their clients with their programmes.
Founded by Nicholas Mak and Marie Ng and opened in 2017, KOA Fitness provided the "playground" only for women to exercise in their best condition, providing a safe space for over 3000 women to become a better version of themselves both mentally and physically.
Train in a Group or Train On Your Own
KOA Fitness Center provides two types of training programmes which are group programmes and personal programmes.
The group training programmes, it is specifically designed to target the major areas of a woman's body. They are:-
Lean 'n mean
Booty pump
Triple-A
Shred
Shred power
Yoga
You can check out their group training programmes here.
Individual training programmes, they are personalized for every individual's needs. They are:-
S.H.H – Stronger healthier happier
bride-to-be
Rehabilitation (in close partnership with physiotherapists)
Elite Training
Australian Strength Performances training
Hot Mama (special post-partum programme)
You can check out their individual training programmes here.
KOA stands above the other as they are heading toward a community-based gym. By empowering women through their fitness programmes, they can provide confidence and encouragement under their care.
Click here to contact KOA Fitness Center.
Location: B-G-07, Gateway Corporate Suites, No. 1, Jalan Desa Kiara, Mont Kiara, 50480 Kuala Lumpur
4. Phillip Wain
Phillip Wain, the group that came to Malaysia to improve women's beauty by providing facilities to keep women's beauty and health in great condition.
Phillip Wain is the group that focuses on luxury health and beauty for ladies. It was established in Hong Kong since 1977 by Edwin John Phillips. Currently, it is available in Malaysia, Hong Kong, Thailand and Singapore.
400 classes every month
A large aspect of their program involves health and fitness – with professional personal trainers to help you achieve your fitness goals on a one-to-one basis.
You will certainly feel excited with 400 challenging classes every month including-
TRDX
Aerial Yoga
Mat Pilates
Strong by Zumba
Metafit
Free Dance
Women Self Defense and more.
Their facilities are designed specifically for women and with the help of facilities, equipment and advice from the coaches, your beauty dreams will become reality.
Click here to sign up for Phillip Wain Malaysia
Location: Level 2, Mercu 2, KL Eco City, No.3, Jalan Bangsar, Wilayah Persekutuan, 59200, Federal Territory of Kuala Lumpur
5. Femme Fitness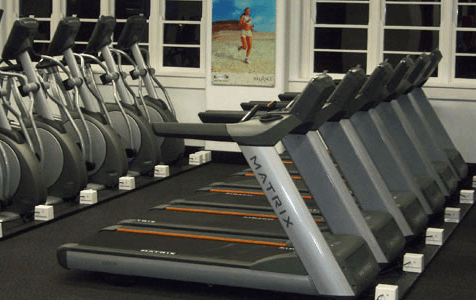 By Women for Women – Motto of Femme Fitness
Stephanie OSterbauer and Lisa Tik started the Femme Fitness Studio in 2018 by turning their hobby into a profession. Their facilities were overhauled with the most modern cardio and weight machines and various state-of-the-art technology. Femme Fitness will provide everything and let you feel at home, relax and leave the hardships of everyday life behind you, leading you into their brand-new wellness oasis.
Femme Fitness will lead you and provide a change in your training behaviour, correcting and improving you under their well-trained trainers, helping you to achieve your goals and receive your desired figure through their latest group fitness courses.
Programs in various categories
Femme Fitness group program has 5 categories, which are:-
Weight-loss,
Strengthing,
Agility,
Body and mind
Dance.
Each category will have its programmes that may meet your needs.
Click here to contact Femme Fitness
Location: No. 208, Tingkat 2, Blok 2, Laman Seri Business Park, Jalan Persiaran Sukan, Seksyen 13, Shah Alam
—
We hope you enjoyed reading this list! Have an article you want to share with us? Let us know on the Submissions page!